CUSTOMS DIFFICULTY - UPDATE
Execution of the requirements of numerous customs regulations for the international delivery of goods can be a difficult task. Each country has its own requirements, forms and conditions for customs clearance of cargo.Give this function to us.
We can fulfill for you a full range of customs services. Working with our partners, we can ensure the implementation of customs clearance with full compliance with international trade law.
Our customs clearance service is available as a separate service for your rail dispatch of the container and as a service in the complex of our services, namely:
• Forwarding and logistics
• Container transportation by rail
• Container transportation by road
• Regular railway container services (trains)
• Cargo handling at the container terminal
• Storage of a container or other cargo in your own customs warehouse
No matter where it is required, we will ensure that you receive the necessary customs documents.
Make customs procedures easier - discuss customs clearance with us today.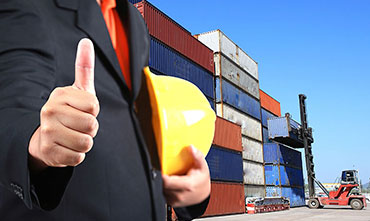 HUNDREDS OF CUSTOMS EXPERTS AT YOUR DISPOSAL
At the terminal of Forward Trans Terminals LLC there are a number of companies engaged in a complex of customs operations, building logistics on a wide variety of export and import chains. These companies will provide you with the necessary customs service, including the following operations:
Customs clearance of cargo
Customs transit / transit declaration
Preliminary information of customs authorities